Dopplers - Innovative Vocal Performance
The Danish Vocal Ensemble Dopplers, composed of 7 vocalists conducted by Astrid Vang-Pedersen, aims to innovate the traditional concert through the conscious work on performance and concert design. Through a dedicated focus on communicative performance, conceptual concert programming, storytelling, choreographies and audience participation Dopplers create unique and magical vocal worlds.

The group sings a broad repertoire within multiple genres such as folk, world, pop and classical music eagerly experimenting with cross-over and improvisation. They compose and arrange most of their own repertoire though they also incorporate known pieces and commissioned compositions.

Dopplers was selected to perform at the World Symposium on Choral Music in 2017 and at Sing Strong A Cappella Festival in New York in 2019.

In October 2021 Dopplers released their new CD called NORD with original music and new arrangements of Nordic folk music. NORD is the groups first full-length album - a tale and soundscape of Nordic sound and seasons, representing natural elements such as water, fire, earth and air.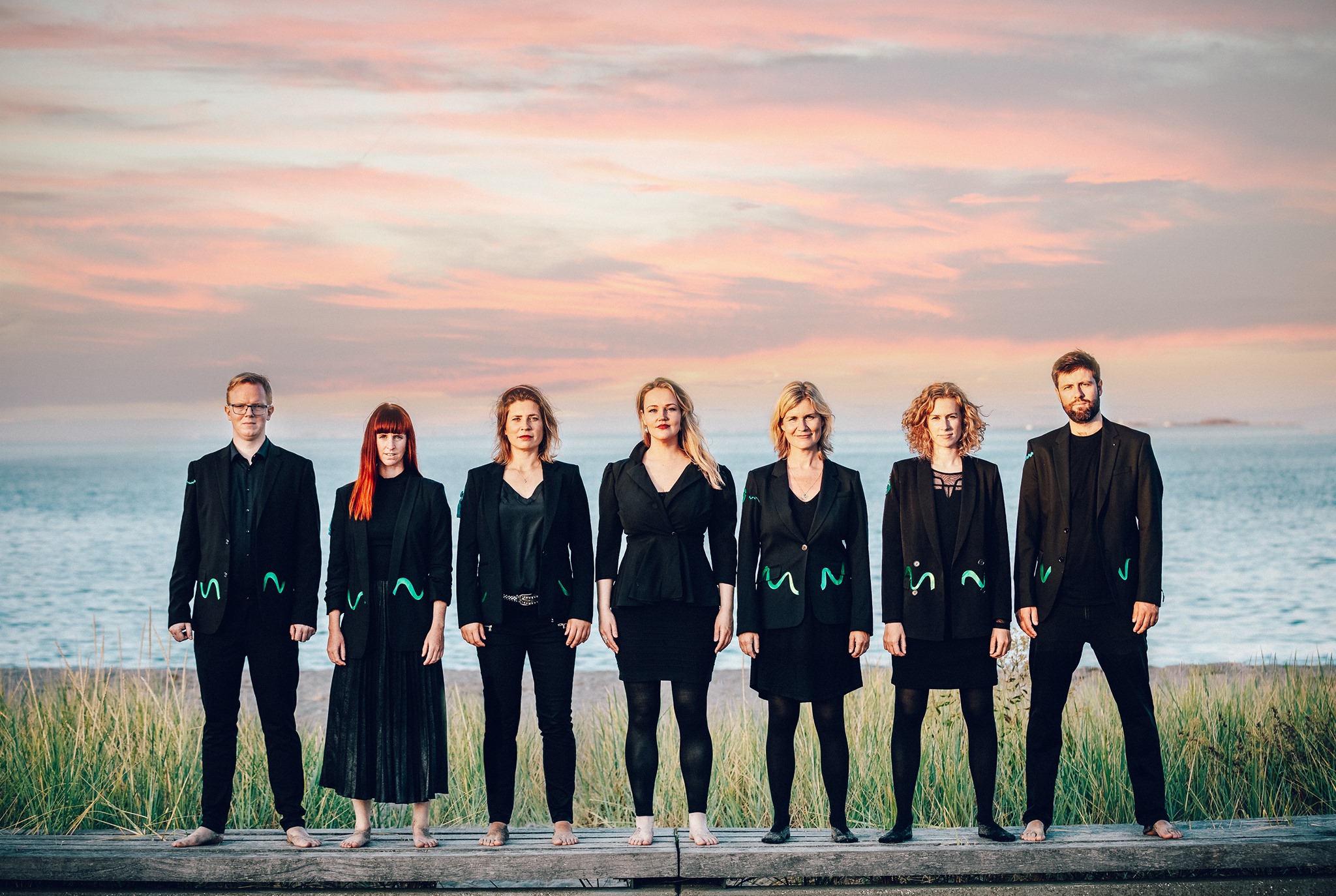 Astrid Vang-Pedersen is a choral conductor and concert designer. She has developed a specific method on staging choral performance, called Concert Design, and finished her thesis on the subject in 2018, a project created in collaboration with The Royal Danish Academy of Music and Roskilde University.

Read more on ConcertDesign.dk

She is the artistic director of Dopplers, which she founded in 2009. She works as a freelancer teaching choral conducting and concert design and composes music for choirs and theater productions.

Astrid has initiated the collaborative choir project Ubuntusong, where choir singers from around the world promote cross cultural understanding through song. The project debut was a tribute to the legacy of Nelson Mandela and the South African philosophy Ubuntu, released in 2018.
UbuntuSong.com


Tóra Vestergaard
Tóra, our charismatic first soprano, is also our expert on hair and make-up and always brings the largest suitcase when Dopplers is on the road.

Tóra is a choral conductor, workshop instructor and freelance vocal soloist. She has two Masters of Music - Music teacher and Choral Conducting - from The Academies of Music in Copenhagen and Odense, and has studied Singing Body at The Anne Rosing Institute.
Kristoffer Nordentoft
Kristoffer has a great love for music and theater. He plays piano and writes his own pop songs. In Dopplers you'll experience him both as tenor, barytone and bass.

He studies Rhetoric at University of Copenhagen, piano and voice at Music Institute of Copenhagen and will soon begin training Singing Body at Anne Rosing Institute. He also has an extensive back ground in theater coming from more than a decade of engagement at Eventyrteatret.
Charlotte Dupont
Charlotte is our creative source for song lyrics and always has a broad arsenal of snacks in her bag

When not singing in Dopplers she teaches choirs and develops her own songwriting projects. Charlotte has a Master of Arts in Musicology from Copenhagen University and has studied Singing Body at The Anne Rosing Institute
Simone Tandberg
Simone is our Singing Body trainer, our hook-line song writer, and she always finds the perfect spot for drinks after a concert.

She works as a choir and voice instructor and as a solo performer. Simone has a Master of Arts in Musicology from Copenhagen University and has studied Singing Body at The Anne Rosing Institute.
Søren Nørregaard
Søren writes catchy tunes, encourages us all to dream big and designs our website.

Søren works in creative sales at Piano Store Juhl-Sørensen, where he has initiated and designed digitalpiano.com. He plays the guitar and has BA in Musicology from The University of Copenhagen
Kasper Borchersen
Kasper is our musical Wild Card, who does everything from arranging to warm-ups.

Aside from Dopplers he conducts several choirs, sings in Jægersborg Church and works as an accompanist for children's choir. Kasper has a BA in Musical Pedagogy and a Master of Choral Conducting from The Danish National Academy of Music.
Line Heidemann
Line is the one who delivers the weird joke in rehearsal and also knows how to get everybody on the dance floor, when the right tune comes along. She is also a project singer

Outside of Dopplers she works as a high school teacher, teaching Music and English. Line has a Master of Arts in Musicology and has studied Singing Body at The Anne Rosing Institute.
Maja Höhn
Maja is one of our project singers. On stage you'll see her do everything from singing to dancing and playing percussion. Maja has a special place in her heart for music, performing and storytelling. Interests that reflect in her studies and full-time job.

Maja has a Master of Arts in Culture Studies, and outside of Dopplers she works full time at Sangens Hus ["House of song" red.] which is why you might not see her on stage at every Dopplers concert. However, when time permits, she wouldn't miss it for the world.
BlackBurst Lydteknik
Dopplers collaborate with BlackBurst Lydteknik by Frederik Rosenkjær, who does sound engineering and lighting design for the amplified shows.
Frederik Rosenkjær is an expert on high quality sound solutions. Dopplers sing on theater mics which provide singers with the freedom to move in and out of choreographies with full access to body movement and gestures. This is of the highest importance to the Dopplers DNA of providing the audience with magical experiences of vocal music.
BlackBurst.dk
| +45 5190 9170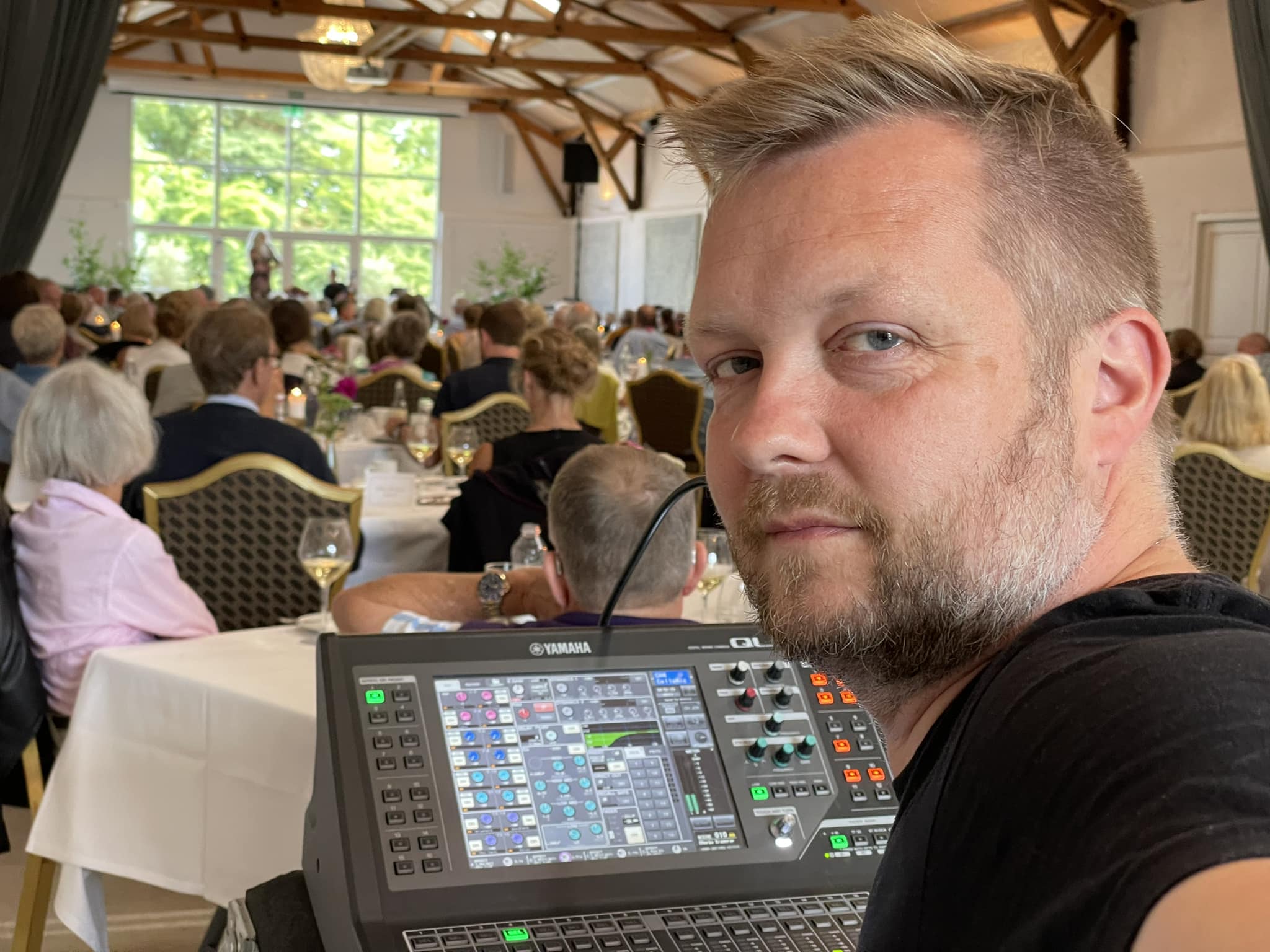 Cæcilie Tagmose
Website:
www.caecilietagmose.dk
Cæcilie Tagmose is a true musician and an artist of strong musical personality… (- Tove Lønskov, pianist)
Cæcilie Tagmose is a vibrant and playful piano soloist and ensemble musician. She shows an exceptional love and flair for varying the colors of sound and always has a playful approach to the rhythmic elements of the music.
Her profile as a classical pianist is extensive and her curiosity to explore new musical constellations keeps pointing her in new directions, constantly delving deeper into music through inspiring collaborations, such as Dopplers // Tagmose.
Cæcilie is currently based in Copenhagen, performing all over Denmark and abroad. Cæcilie is co-founder and artistic director of Musikforeningen UTZON (UTZON Music Society) based in architect Jørn Utzon's unique church in Bagsværd, DK.
Website:
www.caecilietagmose.dk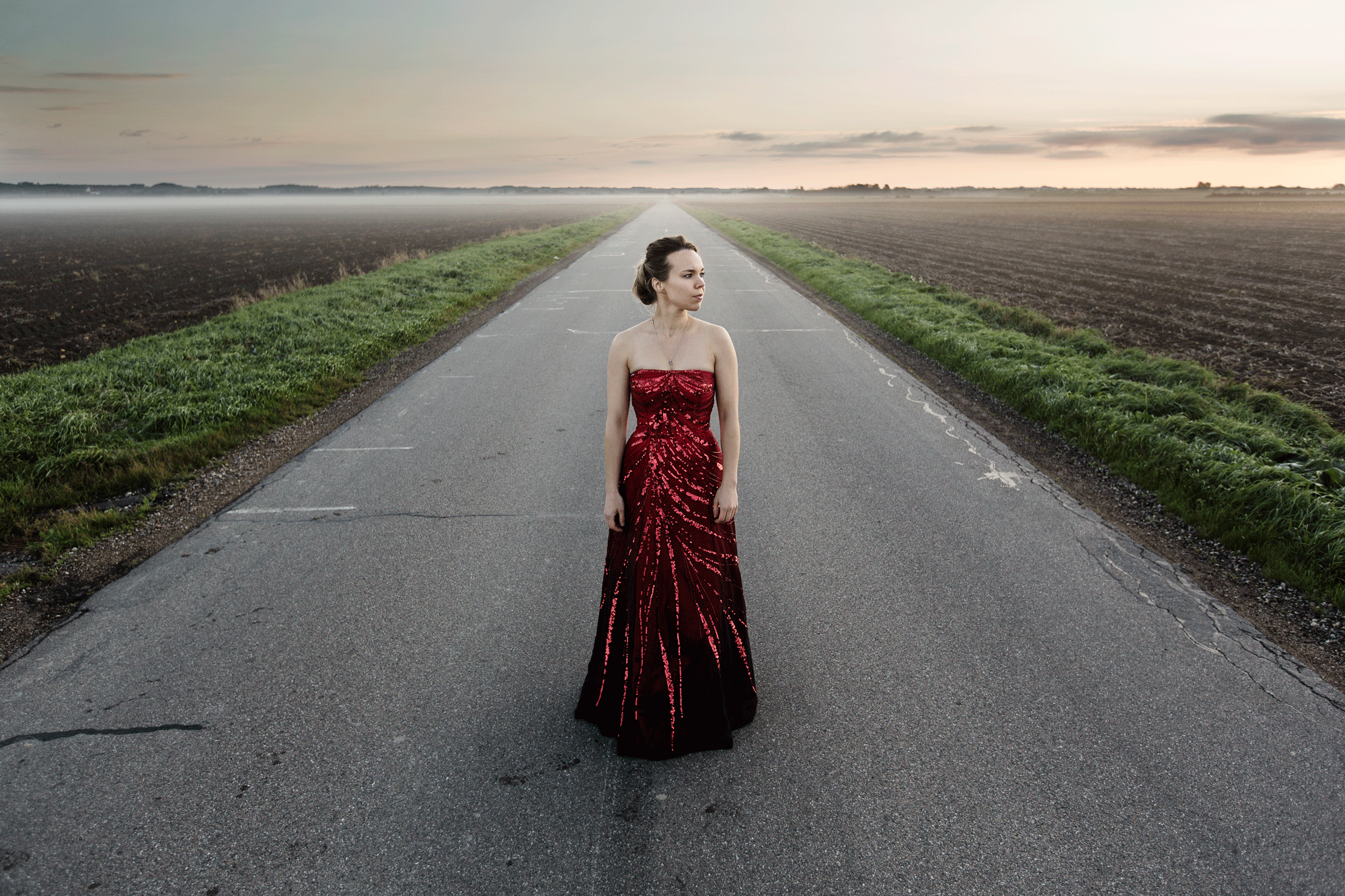 ---
Andreas Bernitt
Andreas Bernitt is a unique musician, alway being very attentive to the performative elements of his stage appearance with a multi facetted talent at the highest musical level. He is unconventional in his style, playful and innovative, yet at the same time ambitious and experienced.

Andreas is a graduate from the soloist class at The Royal Danish Academy of Music on Viola and violin.
Website: www.bernittmusic.com