Press
"I love the emotions, and the great use of space. You have the talent!" - Jonathan Minkoff, Judge AAVF 2015
Innovative Vocal Performance
The vocal ensemble Dopplers consists of 10 singers and is conducted by Astrid Vang-Pedersen. The group sings a broad repertoire within multiple genres such as pop, folk, world and classical music, and they eagerly experiment with combining these genres. Dopplers furthermore has a specific focus on communicative performance through introductions, choreographies and audience participation. The group compose and arrange a great amount of their repertoire though they also incorporate known pieces and compositions.

Their goal is to innovate the traditional concert event through the conscious work on performance and engagement.

Dopplers has won a gold medal at the international choir competition in Randers 2012, a second place in the category "Rhythmic choir" at Aarhus Vocal Festival 2015, along with a special prize for the most innovative choir performance, and was elected to perform at the World Symposium on Choral Music in 2017 and at Sing Strong A Cappella Festival in New York in 2019.

The group has just released a second EP with the title "Colors of Peace". On this album the group has experimented with own compositions and arrangements inspired by the sounds of world music. Together the songs make up a suite that invites the listener on a journey through the versatile sounds of the vocal medium.
Dopplers has proudly worked with these people: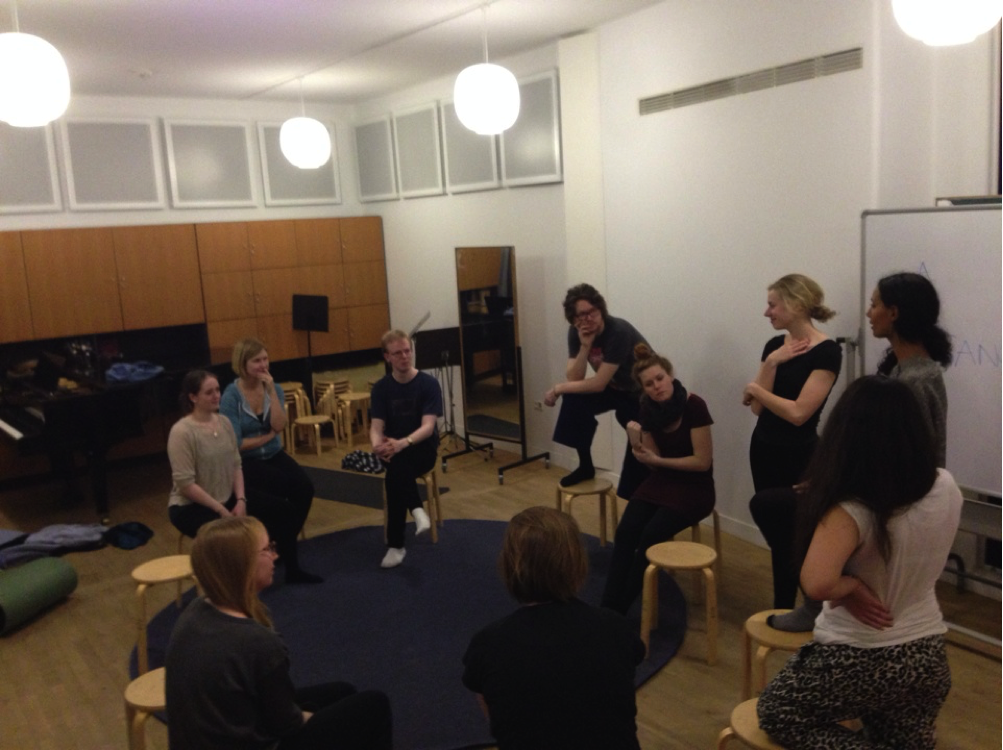 Dopplers working with Sophie Ziedoy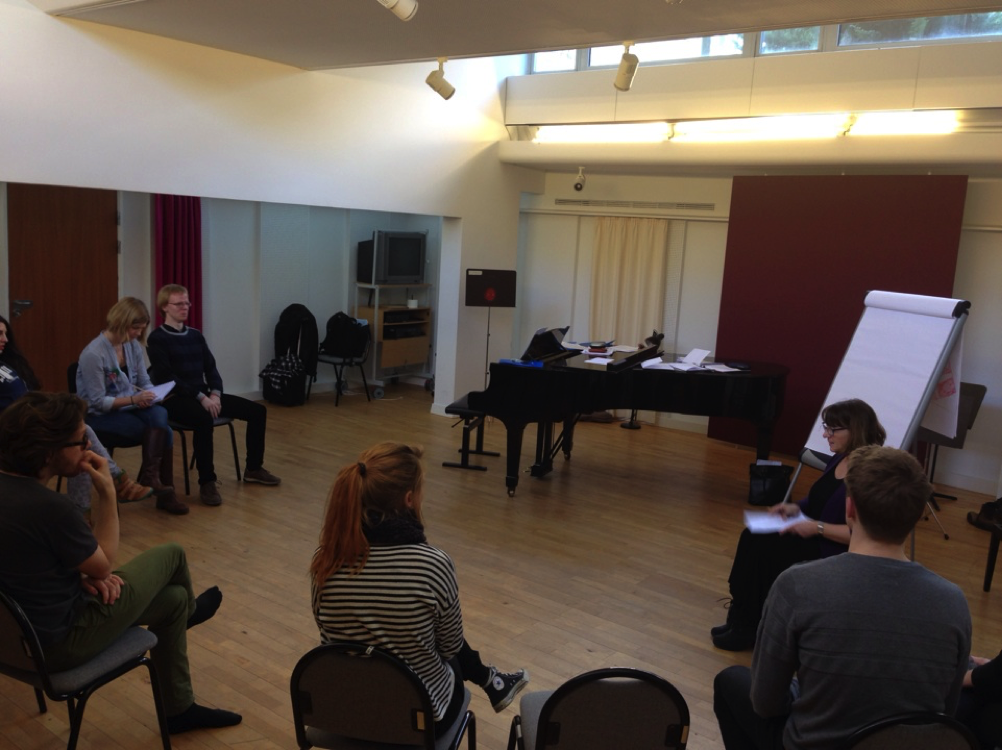 Dopplers working with Anne Rosing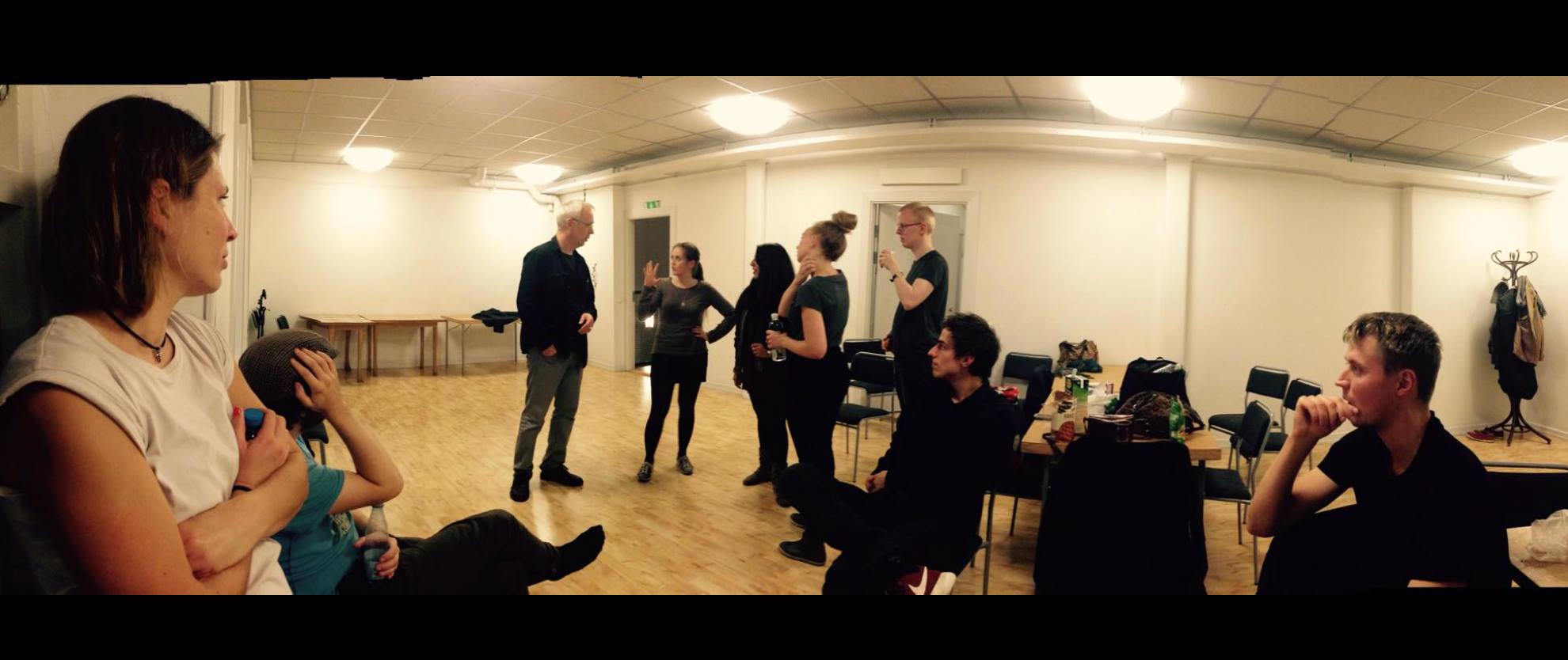 Dopplers working with Peder Karlsson in Stockholm
Presse
"I love the emotions, and the great use of space. You have the talent!" - Jonathan Minkoff, Dommer AAVF 2015
Dopplers - Fængende Vokalperformance
Vokalensemblet Dopplers består af 10 sangere, ledet af Astrid Vang-Pedersen. Gruppen præsenterer et alsidigt repertoire indenfor flere genrer, herunder pop, folkemusik, etnisk og klassisk musik, og arbejder gerne i krydsfeltet mellem disse.

Et særligt fokus er på kommunikativ optræden gennem introduktioner, inspirerende koreografier og publikumsinteraktion. Gruppen komponerer og arrangerer det meste materiale selv, men inddrager også kendte værker.

Målet er at sætte nye standarder for vokalgruppers optræden igennem det bevidste arbejde med sceneoptræden og inddragelse af publikum. Dopplers har vundet guldmedalje ved den internationale korkonkurrence i Randers 2012 og 2. pladsen i kategorien "Rytmisk kor", samt en pris for "mest innovative performance", ved Aarhus Vokal Festival 2015. I 2017 var Dopplers udtaget til at optræde på World Symposium on Choral Music, som foregår hvert 3. år i forskellige værtsbyer verden over, som en slags korenes olympiade.

I 2019 er Dopplers inviteret til at optræde på A Cappella Festivalen Sing Strong i New York City. Dopplers har netop udgivet sin anden EP med titlen Colors of Peace. Her har gruppen eksperimenteret med egne kompositioner og arrangementer inspireret af verdensmusikkens klange. Numrene udgør tilsammen en suite, der bringer lytteren på en stemningsfuld rejse i vokalmediets forskelligartede udtryk.
Dopplers har arbejdet sammen med følgende:
Dopplers is proudly supported by:

With the power of Podio, our free CRM software our team can effectively work together from anywhere, to escape email overload, alleviate document chaos and much more. Get structured with Podio's easily modified workspaces and apps, so you and your team can work the way you want to.