Press
Presspackage: Download Dopplers Presspackage (zip-fil 35.0mb)

"I love the emotions, and the great use of space. You have the talent!" - Jonathan Minkoff, Judge AAVF 2015
Dopplers, founded by Astrid Vang-Pedersen in 2009, is an a cappella group of twelve vocalists originating from Copenhagen, Denmark.
What sets Dopplers apart from other a cappella groups is first and foremost the fact that they sing all of their music, which is in large part music based on grooves, pulses and beats, without microphones. Choosing not to use a traditional beat boxer to provide vocal percussion they employ the unique approach of incorporating the feel of an underlying beat and percussion into all the vocal melody lines that make up the underlying accompaniment of a song. That being said you will also be able to find beautiful songs with next to no melodic percussion and of an almost classical nature within the Dopplers-repertoire, which exists within a field of many genres such as pop, Nordic folk music, classical, Middle-Eastern and afro-pop and recently also numerous original songs written by members of the group.
Another compelling characteristic of Dopplers is the imaginative adaptation of performance during the live performances of their music as they recognize that every performance is as much of a visual experience as it is a musical one. Dopplers is continually striving toward being bigger and better than their last performance and for this reason they have work shopped with many guest teachers such as Anders Edenroth, Anne Rosing, Jim Daus Hjernøe, Lene Nørgaard, Lone Larsen and Peder Karlsson who are all extraordinary performers and teachers and who have provided the group with new tools to further improve distinct features of their musical and performance skills.
In January 2015 Dopplers released their very first EP featuring music written and/or arranged by members of the group. This is a huge milestone for Dopplers as this EP represents their first steps on a journey of self-discovery and establishment of their own unique style and sound. They are constantly evolving and are excited to see how far this journey will take them and they encourage all fans and friends of Dopplers to join them for the ride!
Dopplers has proudly worked with these people: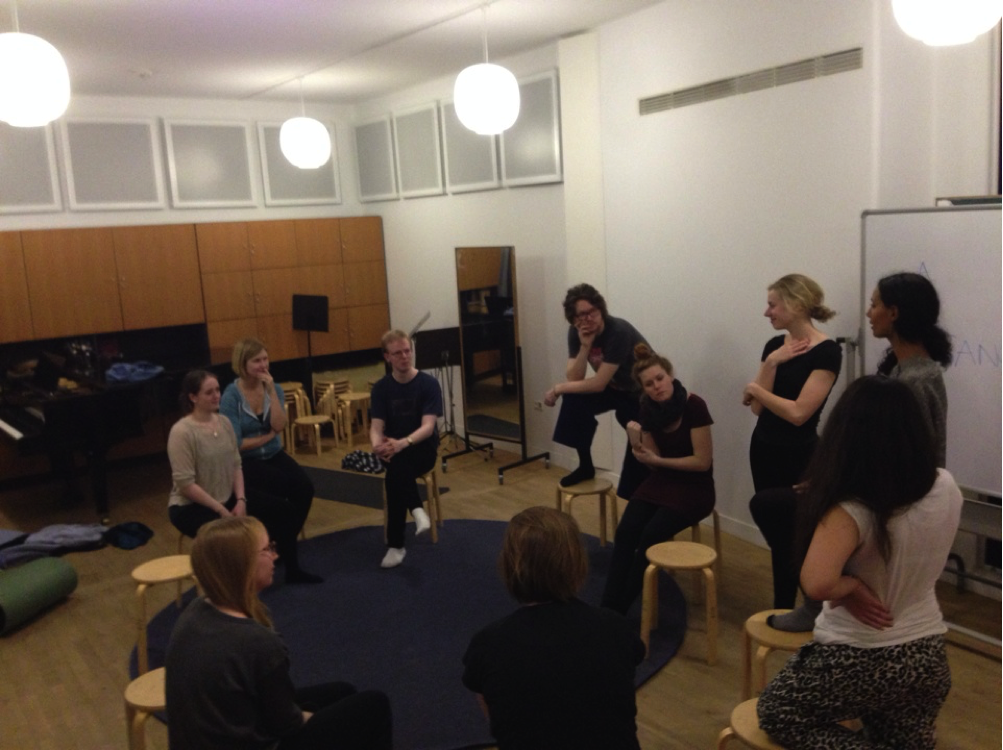 Dopplers working with Sophie Ziedoy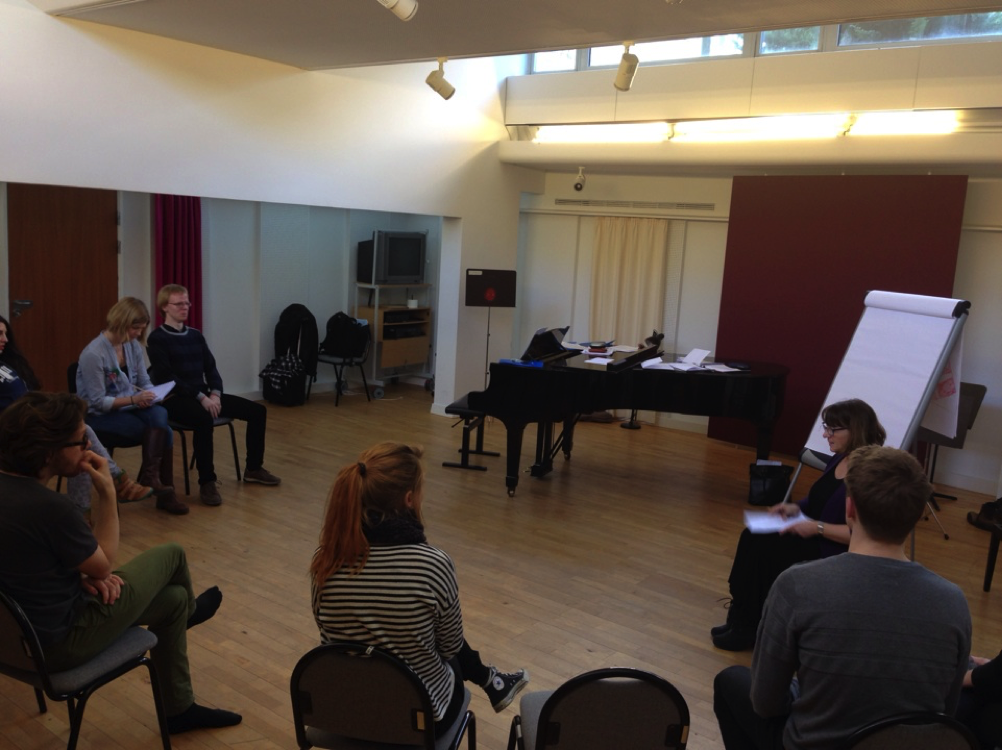 Dopplers working with Anne Rosing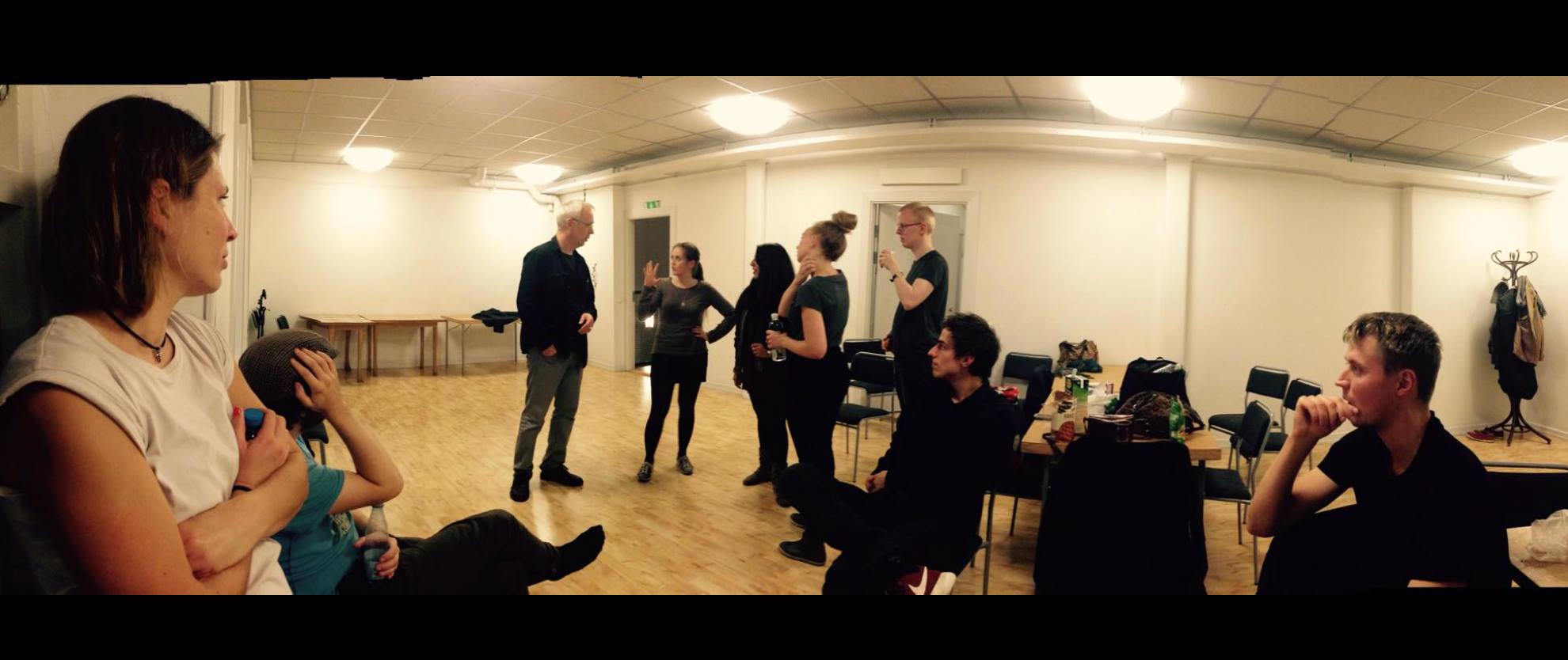 Dopplers working with Peder Karlsson in Stockholm
Presse
Pressepakke: Download Dopplers Pressepakke (zip-fil 25.0mb)

"I love the emotions, and the great use of space. You have the talent!" - Jonathan Minkoff, Dommer AAVF 2015
Dopplers består af 12 sangere, ledet af Astrid Vang-Pedersen. Gruppen præsenterer et alsidigt repertoire indenfor flere genrer, herunder pop, folkemusik, etnisk og klassisk musik, og arbejder gerne i krydsfeltet mellem genrer. Et særligt fokus er på kommunikativ optræden gennem introduktioner, inspirerende koreografier og publikumsinteraktion. Gruppen komponerer og arrangerer det meste materiale selv, men inddrager også kendte værker. Dopplers har vundet guldmedalje ved den internationale korkonkurrence i Randers 2012, og 2. pladsen samt en pris for "mest innovative performance" ved Aarhus Vokal Festival 2015.

"Dopplers fokuserede på de individuelle stemmer, på drama, skuespilkunst og skabte en totalforestilling som var eftertænksom og raffineret." (anmeldelse i Randers lokalavis, august 2012)
Dopplers arbejder ud fra princippet om "Det intelligente kor", hvilket betyder at hver sanger har stort medansvar både for udførelsen af musikken i koncertsituationer, men også for afvikling af prøver samt individuel forberedelse og ensemblets kollektive udvikling. Typisk består prøverne af arbejde med musikken og arbejdet med det kropslige og scenemæssige udtryk. Arbejdet med musikken inkluderer rytmisk træning, fokus på blend og klangudtryk, intonation og fortolkning. I det scenemæssige udtryk arbejdes med koreografier, solistisk/korisk udtryk, fysisk fremtoning og overordnet visuel og rumlig æstetik.
Dopplers har arbejdet sammen med mange dygtige folk, der udover Astrid Vang-Pedersen tæller blandt andre Anders Edenroth, Lone Larsen, Anne Rosing-Schou, Pelle Kann, Jesper Holm, Peder Karlsson og Jim Daus Hjernøe. Det er vigtigt for gruppen hele tiden at søge nye inspirationskilder og gæsteundervisere, som kan tilføje nye redskaber og ideer til gruppen. I efteråret 2015 blev Dopplers inviteret til Å Cappella Camp med LEVELELEVEN (The Real Group og Rajaton).
Dopplers udgav sin første selvbetitlede EP i Januar 2015. EP'en fik 5 stjerner i Gaffa: "...Og alligevel burde det kunne glide rimelig gnidningsløst ind i en radioflade, ikke mindst via den virkelig stærke udgave af Oh Lands Wolf And I. Et hit!"
Udgivelsen indeholder 4 numre, alle arrangementer skabt specifikt til gruppen, af gruppens egne medlemmer. Desuden medvirker Katarina Henryson og Anders Edenroth fra The Real Group som gæstesolister. Pladen er at finde på iTunes og Spotify, og kan købes via Dopplers' hjemmeside: www.dopplers.dk
Dopplers har arbejdet sammen med følgende:
Dopplers is proudly supported by:

With the power of Podio, our free CRM software our team can effectively work together from anywhere, to escape email overload, alleviate document chaos and much more. Get structured with Podio's easily modified workspaces and apps, so you and your team can work the way you want to.